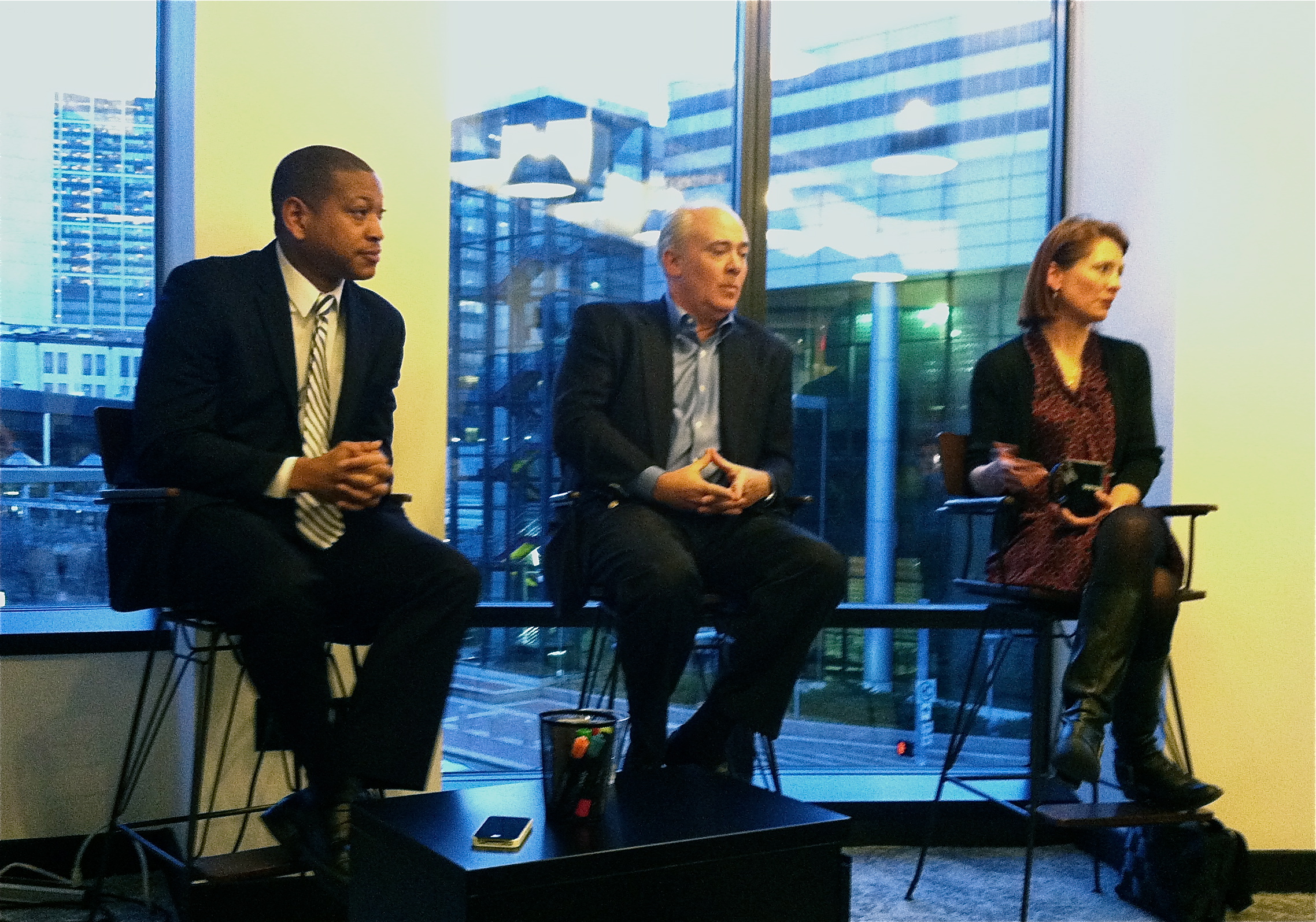 When I originally said that our next event will be on April 1st and the description read: "A lawyer, a VC, and an insurance broker walk into the startup culture scene…" people assumed it was some kind of a joke. Well it's not! 🙂 My apologies for the delay on posting the podcast.
We had another great startup culture talk with Von Bryant, Associate at Foley Hoag, Julianne Zimmerman, Co-Founder and Managing Director of Vodia Ventures, and Rich Leavitt, Principal and Executive Risk Practice Leader at William Gallagher Associates, discussing their experience with managing risk.
Take a listen to the podcast to hear the whole discussion.
Subscribe to podcast on iTunes
Subscribe to podcast through Feedburner
Subscribe to podcast by E-mail
Download the MP3
Don't forget to RSVP to our next startup culture talk on June 17th which will feature Matt Lauzon, Co-Founder of Dunwello, Michelle Darby, Co-Founder & CEO of Roomzilla, and Allan Telio, Vice President at Startup Institute talking about the future of startup culture and our ever changing workplaces.