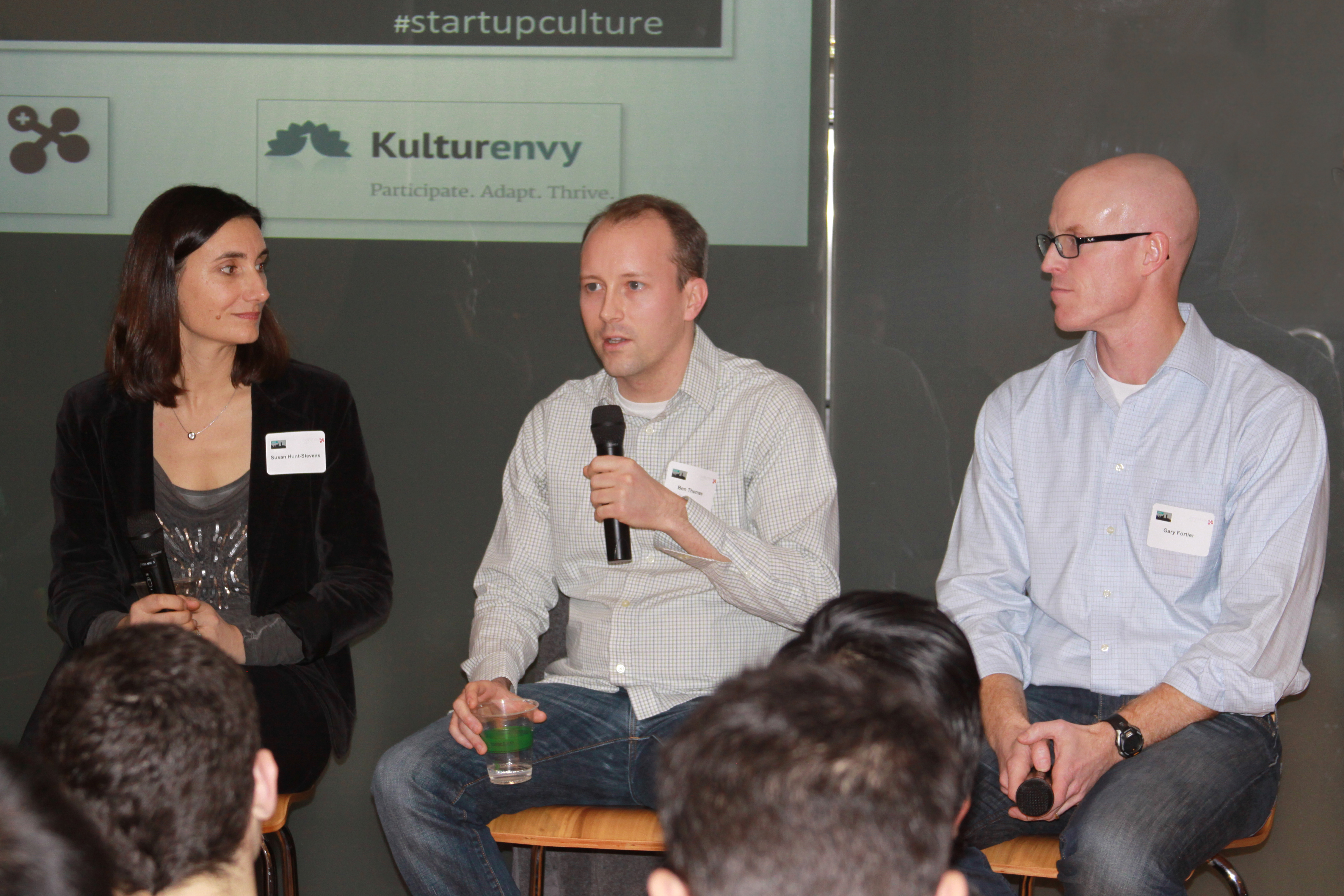 We had an amazing startup culture talk last week with Ben from Backupify, Susan from Practically Green, and Gary from Raizlabs. Take a listen to the podcast to hear the whole discussion – I'm proud to say I've managed to improve the sound quality! Recap and quotes that struck a chord with me are below.
Subscribe to podcast on iTunes
Subscribe to podcast through Feedburner
Subscribe to podcast by E-mail
Download the MP3
Some of the BIG Changes that affected our guests' startup culture, discussed at our latest startup culture talk:
Wearing a lot of hats and then switching to a more specialized role;
Pivoting your product;
Growing with your culture;
Moving your startup across the country; and
Remote work
Culture is a process, we all have to decide who we want to be as we grow and how we want to innovate because we can't hold on to our original culture.
-Ben Thomas, VP Security at Backupify
My cautionary tale is that physical walls can create culture walls.
-Susan Hunt-Stevens, CEO & Founder at Practically Green
Nothing makes you appreciate culture more than experience with a really toxic one.
– Gary Fortier, COO at Raizlabs
Update: Greater Boston Startup Culture Meetup is growing steadily, we're nearly 400 members strong! For February I'm taking the startup culture conversation on the road to NYC – in case you're in New York City on Feb 6th, check out Sustaining Startup Culture in the Face of Big Changes. I'll be moderating a panel with folks from Tumblr, Adobe, Etsy, and Behance! Our March event, TBA shortly, is going to be BIG – so stay tuned!